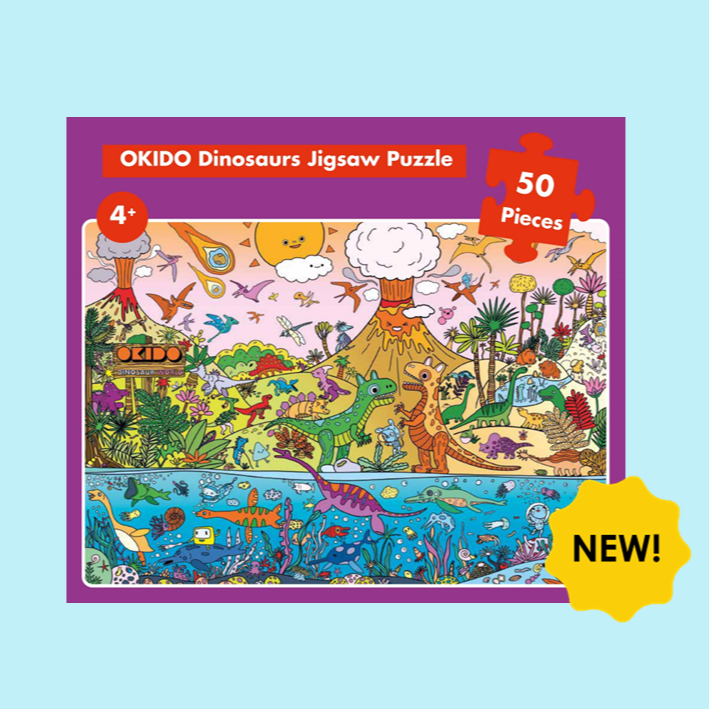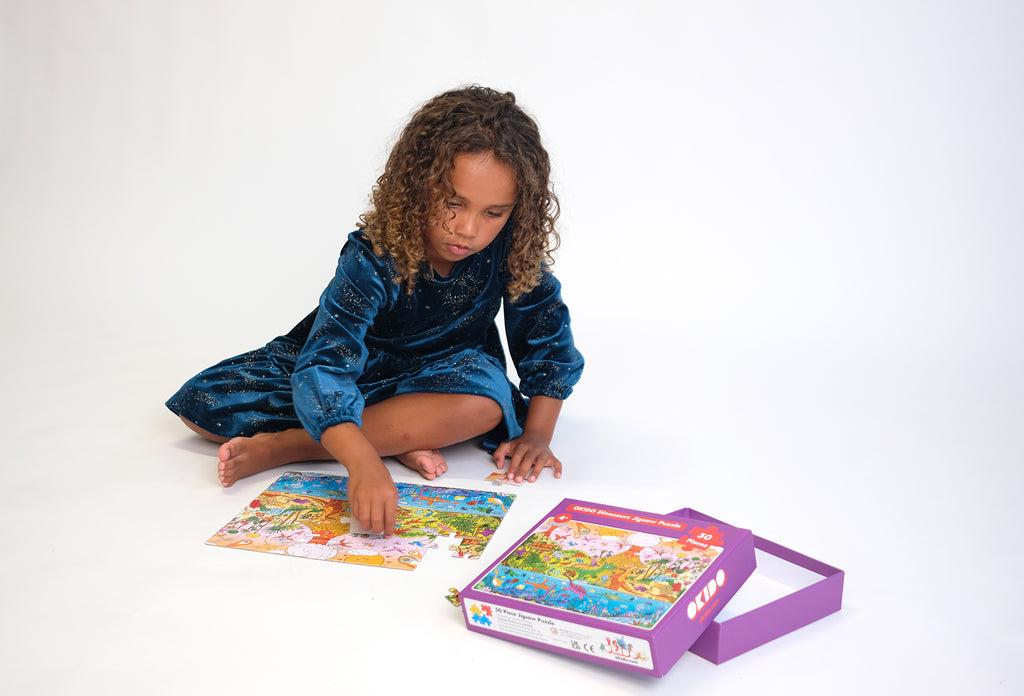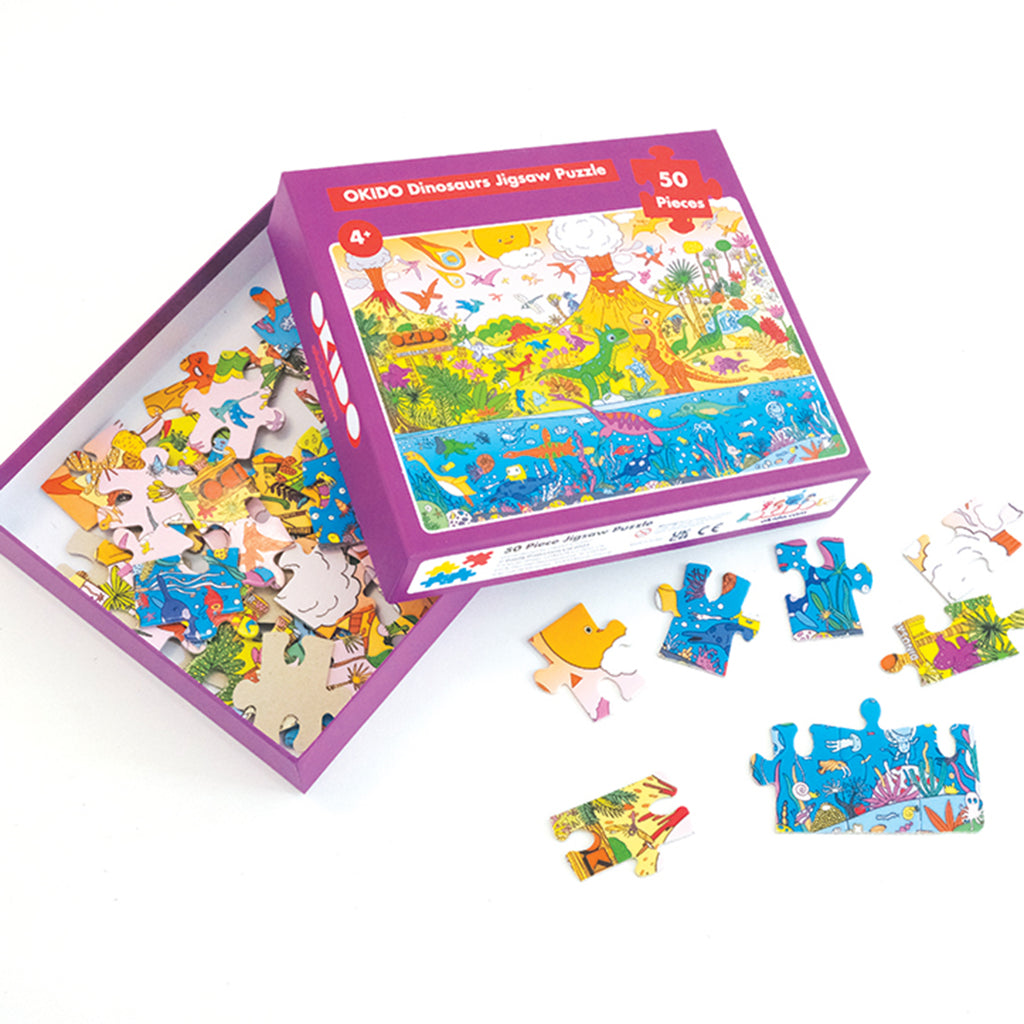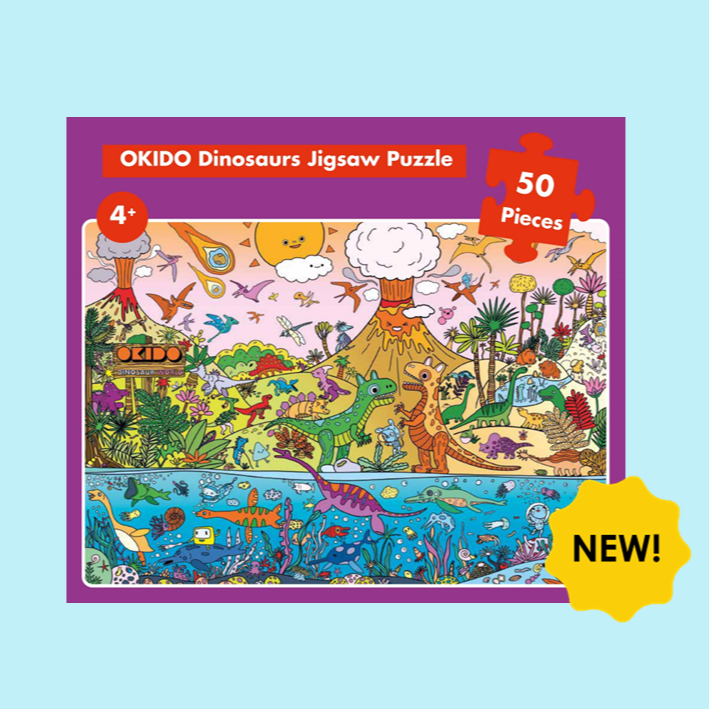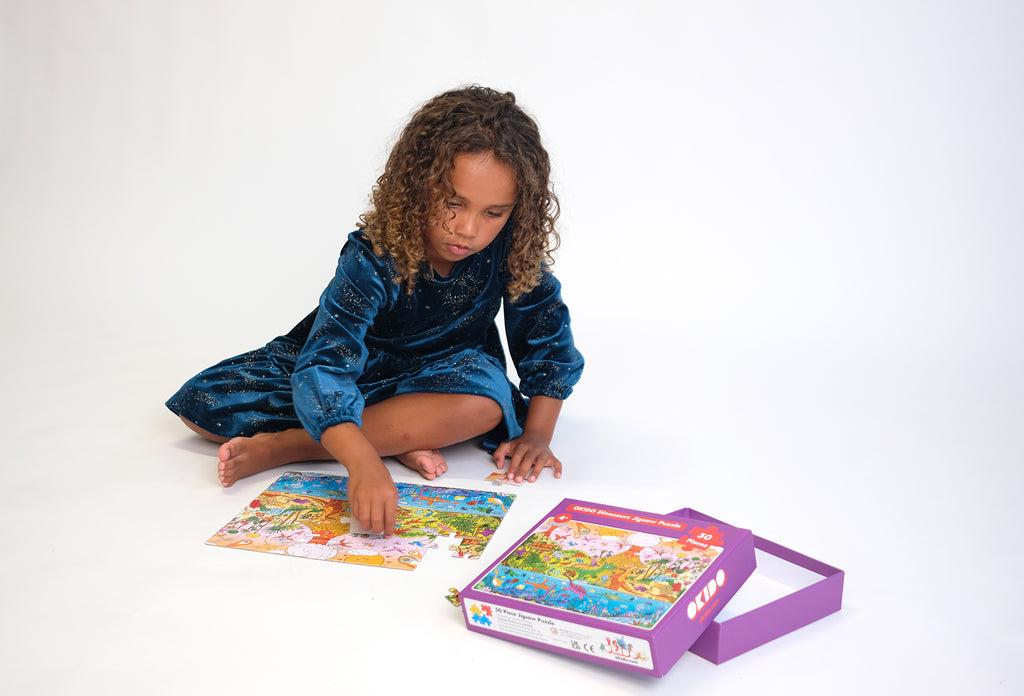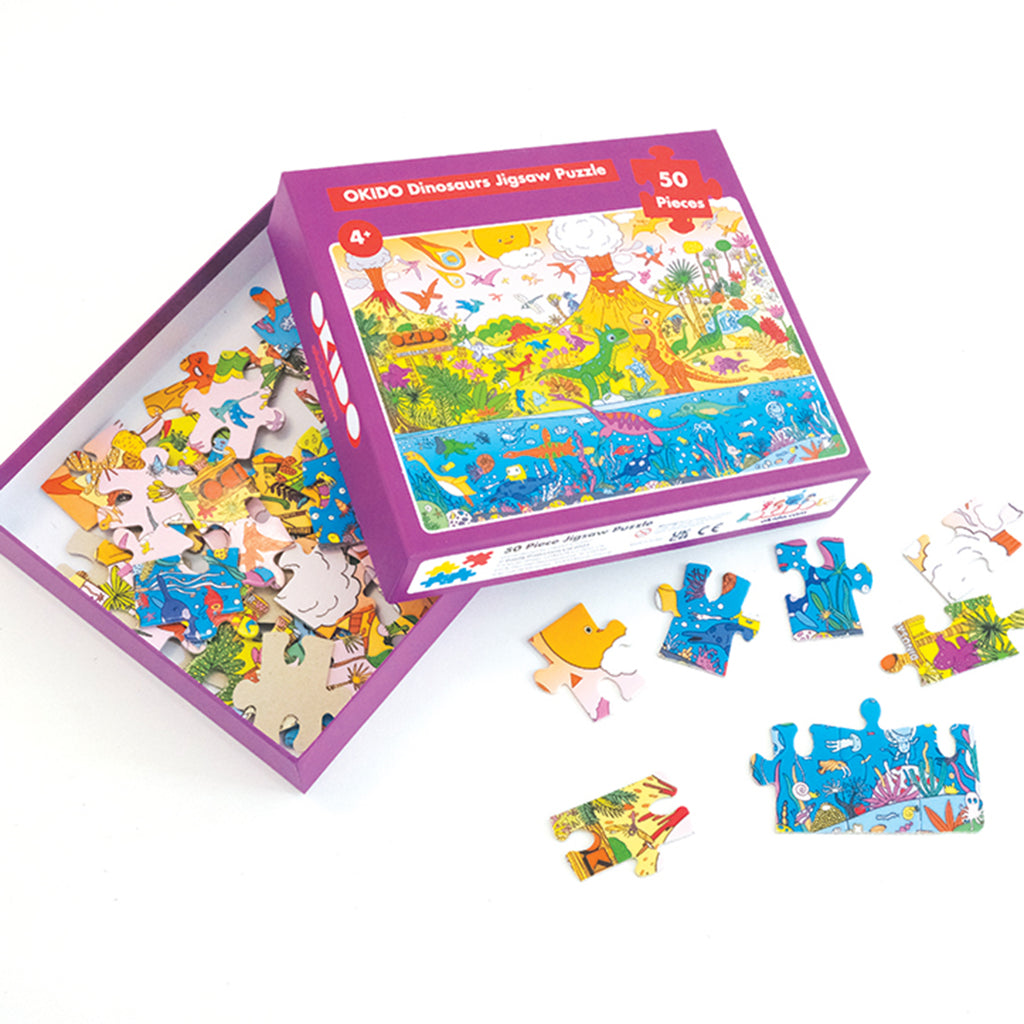 Dinosaur Jigsaw Puzzle

£8.99
Explore a prehistoric world with the Dinosaur Jigsaw Puzzle, specially created for curious minds aged 4 and up! This puzzle showcases the artistic talent of OKIDO's illustrators and features over 100 dinosaurs - this captivating design will spark your child's imagination and transport them back to the Jurassic age.

Key skill development:


Problem Solving: A jigsaw is a mini challenge waiting to be solved, enhancing problem-solving skills.
Fine Motor Skills: Small fingers get a workout as they grasp, manipulate, and fit puzzle pieces together.
Spatial Awareness: Puzzle-solving boosts spatial reasoning skills as children analyse and assemble the pieces.
Patience and Persistence: Completing a puzzle cultivates patience and determination, valuable life skills.
Cognitive Development: This puzzle stimulates memory, concentration, and cognitive abilities as children recognize patterns and shapes.
Our dinosaur-themed jigsaw puzzle is a gateway to a world of discovery, where young minds can explore, learn, and play - all while having a fantastic time. Order yours today, and let the adventure begin!

Puzzle size: 480x340mm
Box size: 235 x 205 x 46mm
Materials: Premium card material printed with food-safe inks and lacquer
Ages: 4+
Let customers speak for us